Saturday, July 21, 2018 9:00 am - 3:00 pm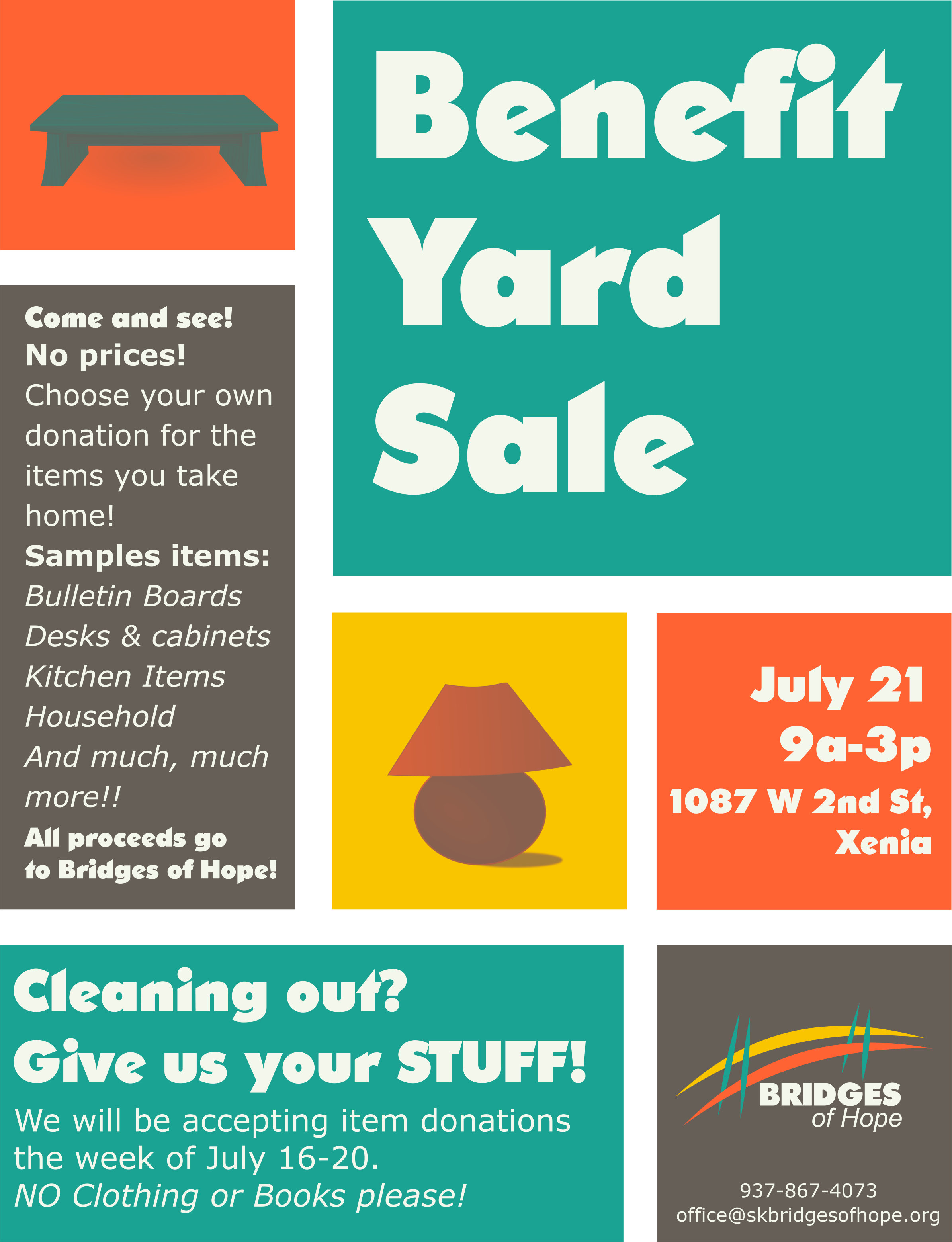 Location:
Bridges Of Hope, 1087 W 2nd St, Xenia
Description:
Come and shop at our Benefit Yard Sale! Come and see! No prices! Choose your own donation for the items you take home!

Sample items:
Bulletin Boards
Desks & cabinets
Kitchen Items
Household
And much, much
more!!

Cleaning Out? Give us your STUFF!! We will be accepting item donations the week of July 16-20. NO Clothing or Books please!